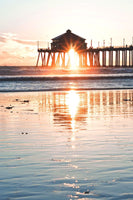 About Us
Model Citizen is a women's clothing boutique located in beautiful downtown Huntington Beach. We carry an assortment of contemporary apparel, accessories and gift items. 
- Open 7 days a week
- Shop small
- Private parties 
- VIP styling sessions
- Fundraisers 
Visit us on Instagram and Facebook @ModelCitizenHB to see our newest arrivals and upcoming events!
Model Citizen
324 Main Street
Huntington Beach, CA 92648
714-960-6870
admin@modelcitizenapparel.com
@ModelCitizenHB
Hours:
Sunday 10am - 5pm
Monday 11am - 6 pm
Tuesday 10am - 7pm
Wednesday 11am - 6pm
Thurs - Saturday 10am - 6pm